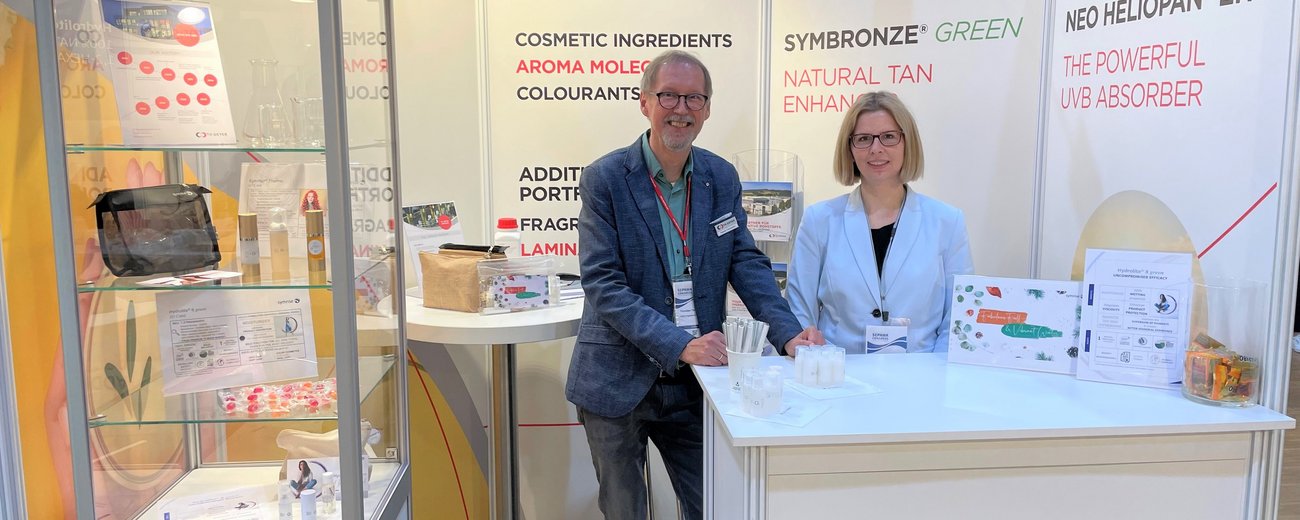 Sepawa Congress 2023
Visit the stand of Th. Geyer Ingredients
25.–27.10.2023
Ingredients
As exhibitor at the SEPAWA® Congress 2023 we cordially invite you to visit us at booth D619.
The SEPAWA® CONGRESS will celebrate its 70th anniversary in 2023 as one of the largest trade congresses and accompanying trade fairs for the detergents, cosmetics and perfumery industry in Europe.

Th. Geyer Ingredients will be presenting innovations from the SCENT & CARE division here. Learn more about the new trends in cosmetics and get to know our rich product portfolio of natural components. This includes fragrances and flavours, active cosmetic ingredients, cooling substances, plant extracts, emulsifiers, emollients, light protection filters, laminar cream bases, colourants and fragrances.
We look forward to a personal dialogue with you in Berlin.
Date:
25.–27. October 2023
Address:
ECC Estrel Congress Center Berlin
Ziegrastr. 225, 12057 Berlin
For more information on the fair, please visit the website: